Optical concert:

Since the 1960s, Manfred P. Kage has participated as a ZERO artist in a wide variety of exhibitions, performances and multimedia presentations. For example, as early as 1961 he drafted his manifesto "On the Realization of the Optical Concert" in conjunction with the artist group around the artists Piene, Mack and Uecker.

Kage's intention as a video and multimedia pioneer was to present natural processes in the micro range (such as controlled crystal growth, liquid streaks and emulsions as well as effects through glass fiber optics and multilens) in an aesthetic-artistic performance using an "optical synthesizer" developed by him.

Kage realized this from 1961 and in the later years at numerous events, exhibitions and performances worldwide with self-built unique projectors and video synthesizers specially built for him as well as film and photo recordings of microscopic structures. These elements, which were often shown in connection with an eight-channel light organ developed by Kage, could already be played back in real time and interactively by Kage like a kind of piano keyboard.

Manfred P. Kage's "Optical Concert" is nowadays presented in a modern implementation as a medial, abstract light space or projection on domed roofs, in natural spaces and architectural buildings by the Kage family (artist collective "4KI"), mostly as a synesthetic interactive performance with live music by different music artists.

Historical analog effects from the micro range and recordings of the historical self-made projectors Kage are combined with newly created HD and 4K micro recordings (e.g. of crystalline structures) and special, self-designed digital effects live and in real time to create an abstract and yet real color frenzy concert "Yesterday-Today-Tomorrow" combined.

In this way, astonishing visual worlds open up to the viewer, which allow the most diverse dimensions and realities in space, matter and time to merge with one another.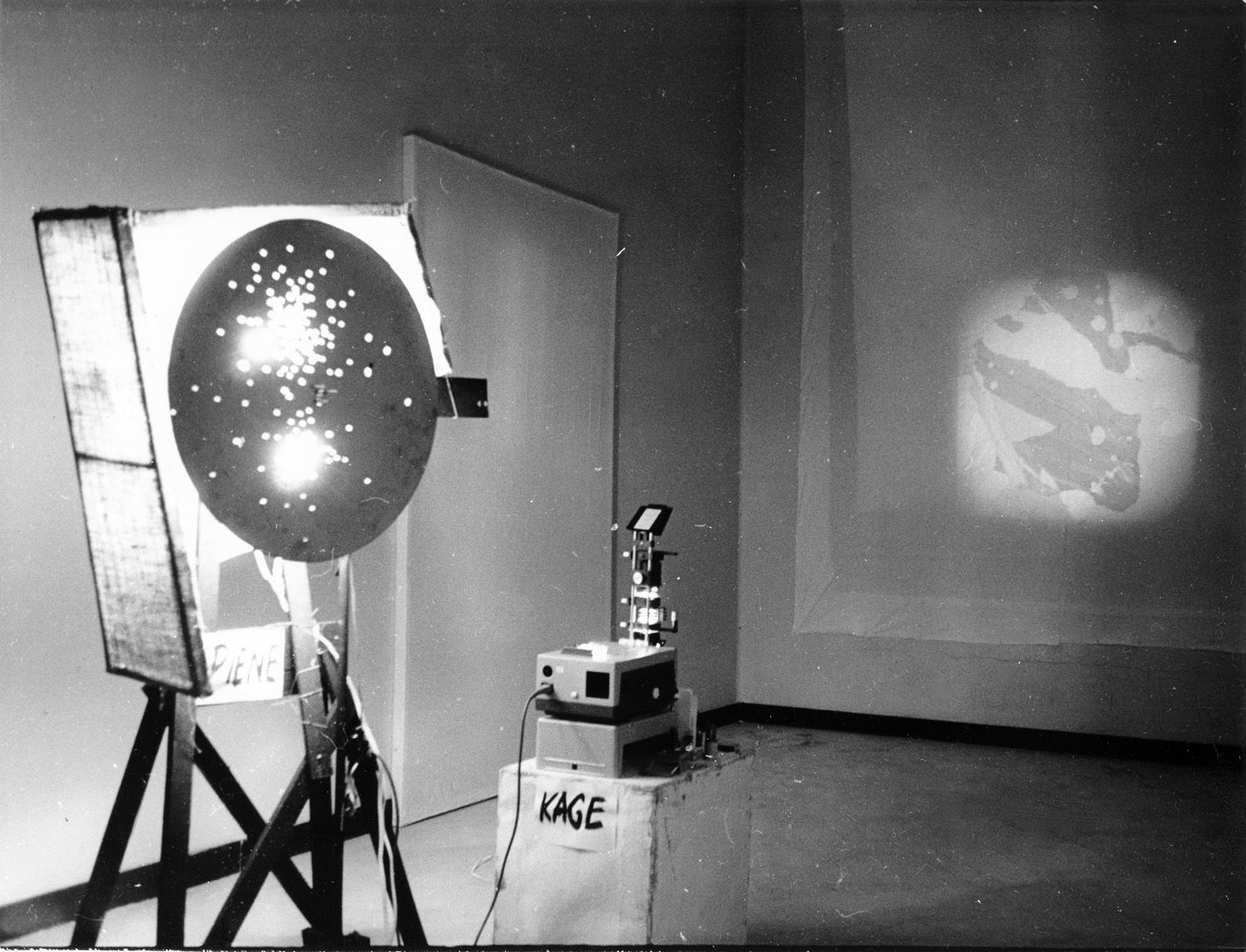 1962
crystal projection
Crystal projection by Manfred P. Kage at the Biennale Internazionale d'Arte [San Marino] together with members of the ZERO group
1964
Eidophor video projection
Eidophor video projection of crystals.
Manfred P. Kage at a medical congress [Zurich]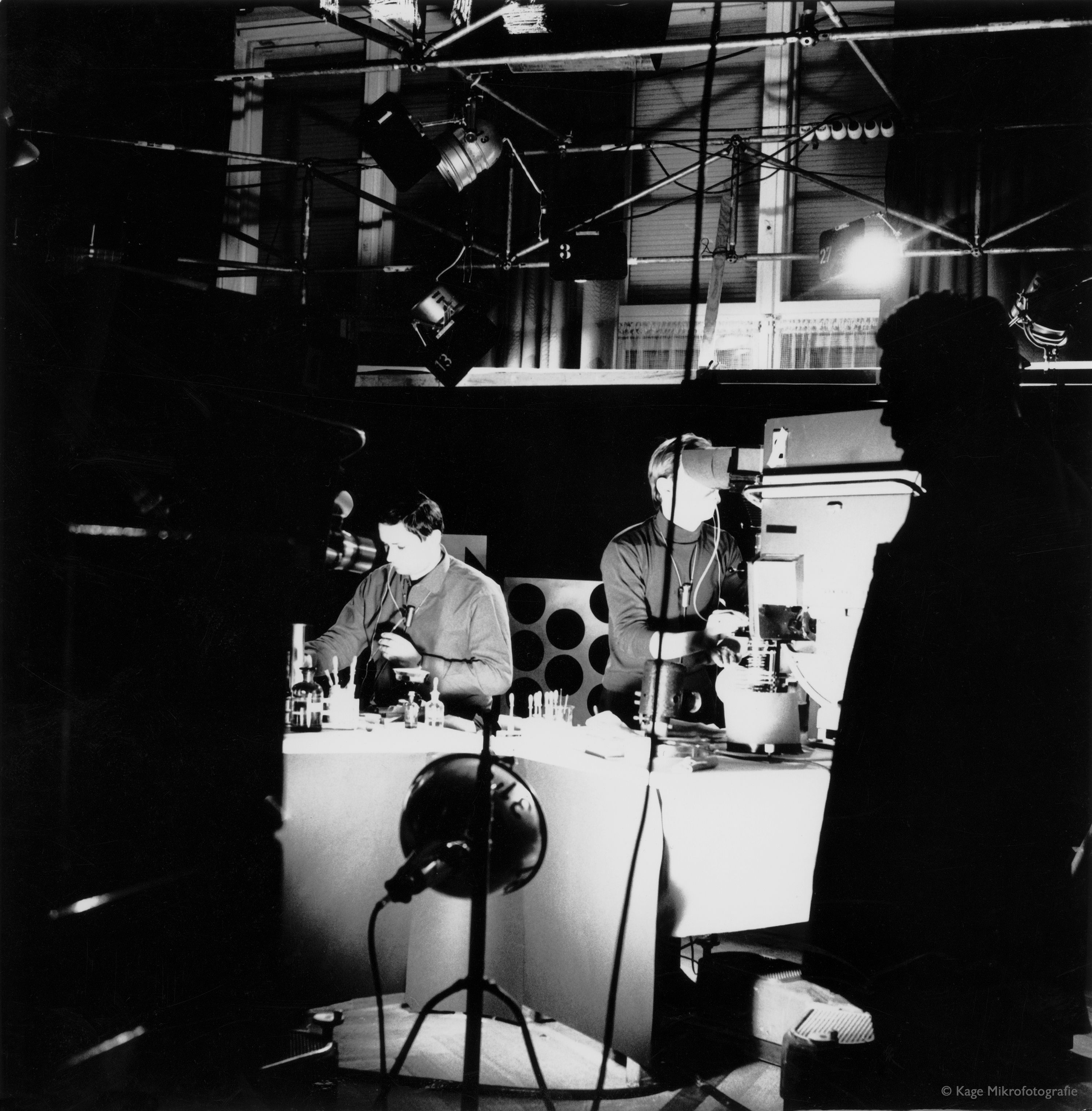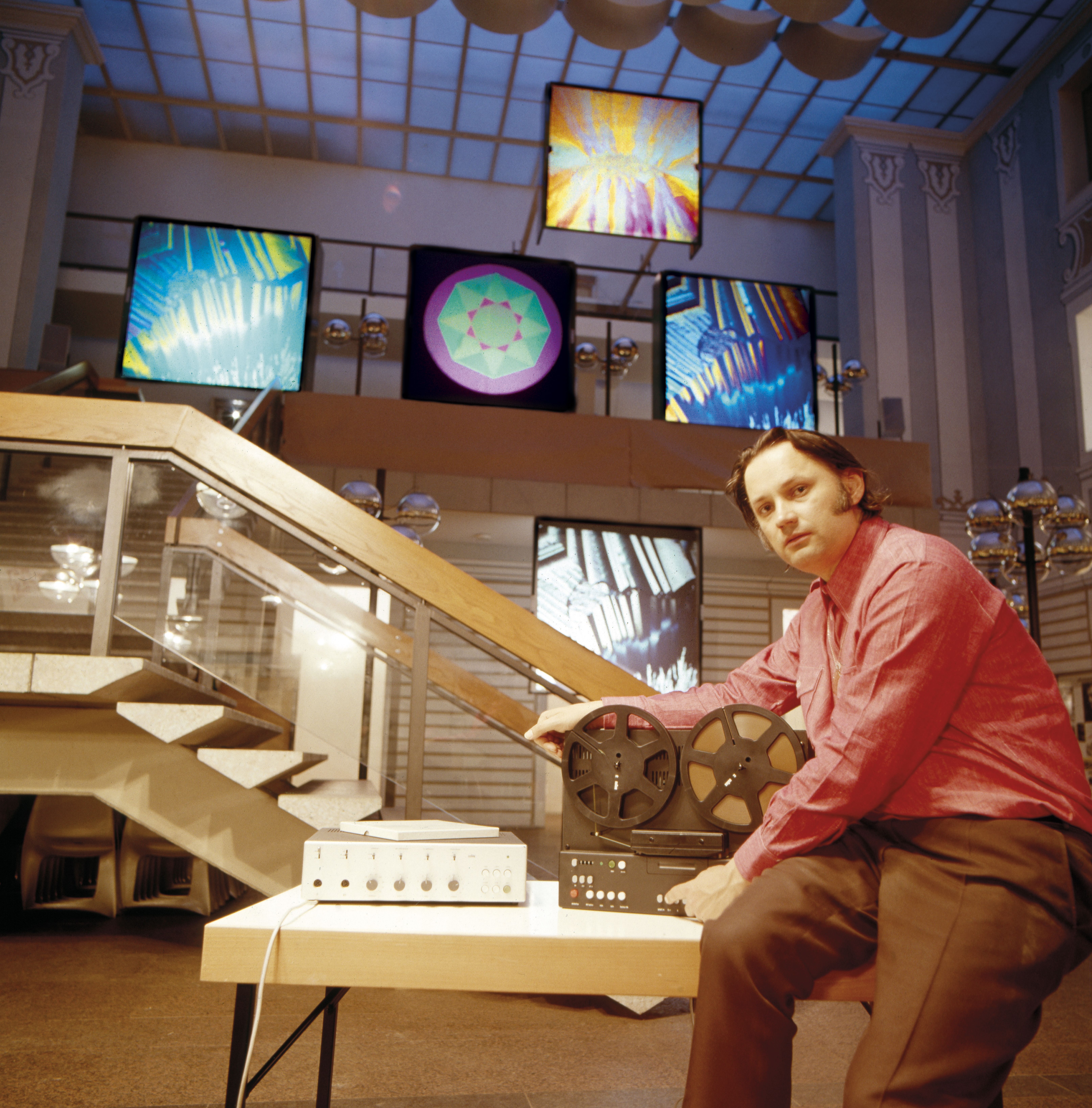 1974
Museum "Prediger"
Manfred P. Kage with film projector and light boxes in the "Prediger" museum [Schwäbisch Gmünd]
2015
ZERO performance night
Martin-Gropius-Bau Berlin - April 11, 2015 8 p.m. - 8 a.m

On April 13, 2015, the press wrote: "The first wow effect of the evening: the musicians of the Kammerflimmer collective, who accompanied the installation of a gigantic kaleidoscope video with an ever-expanding D chord. The artist responsible, Manfred P. Kage (79 ) is enthusiastic: 'I think this night is great!'"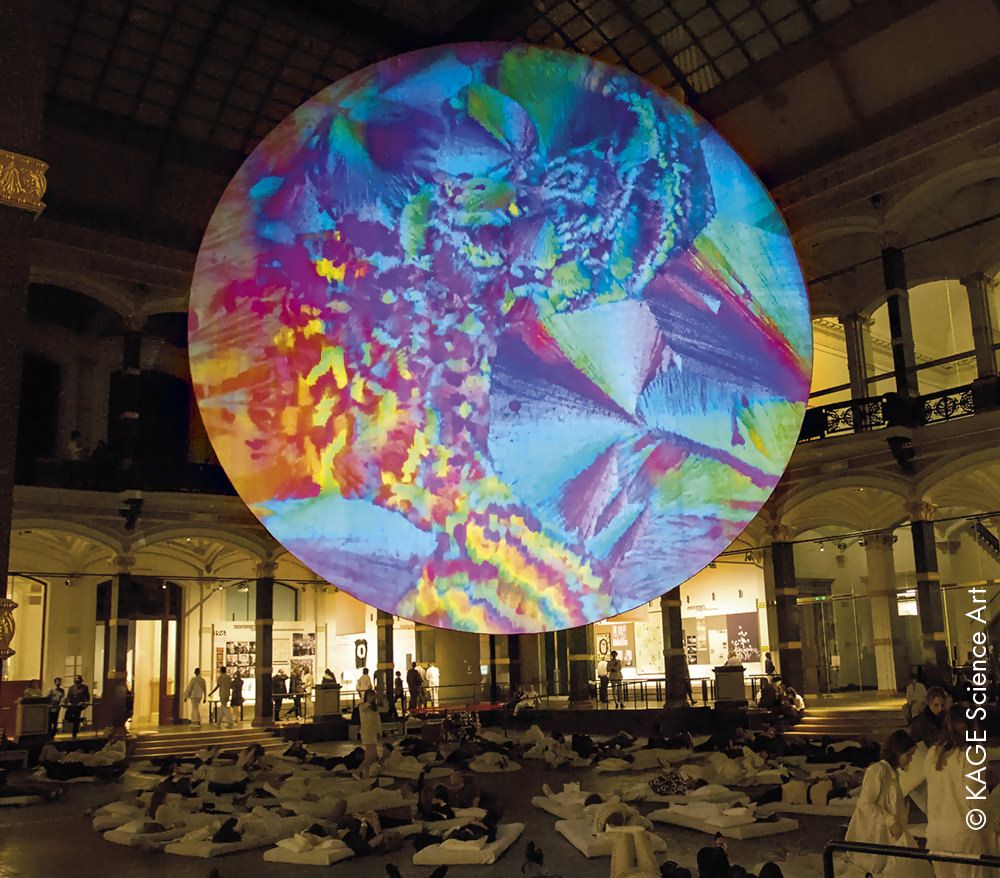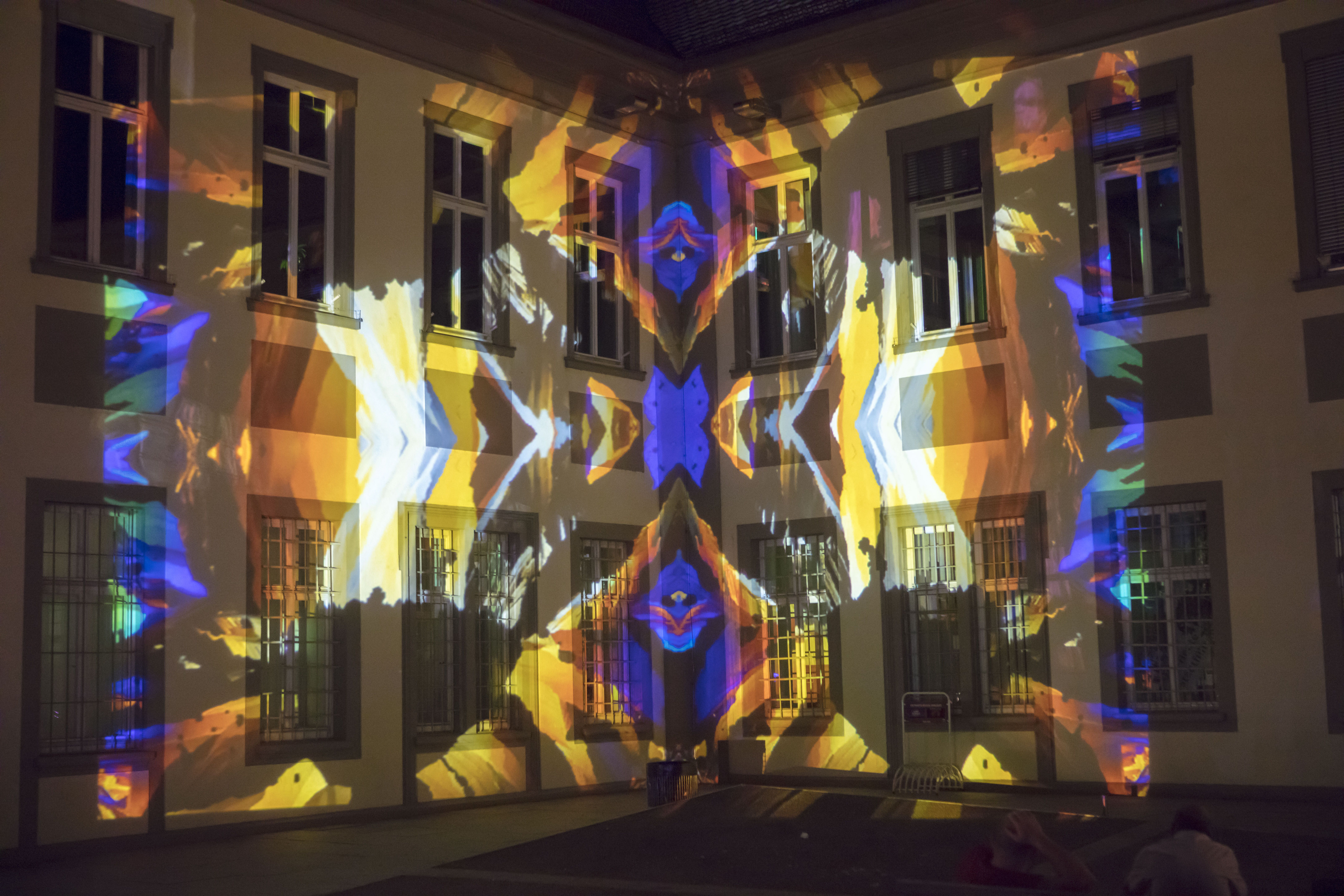 2017
Optical concert
During the Kulturnacht Göppingen 2017, Kage's "Optical Concert" will be presented live as a modern implementation by the Kage family.